And the winner is – HBB wins 2020 Property Manager Award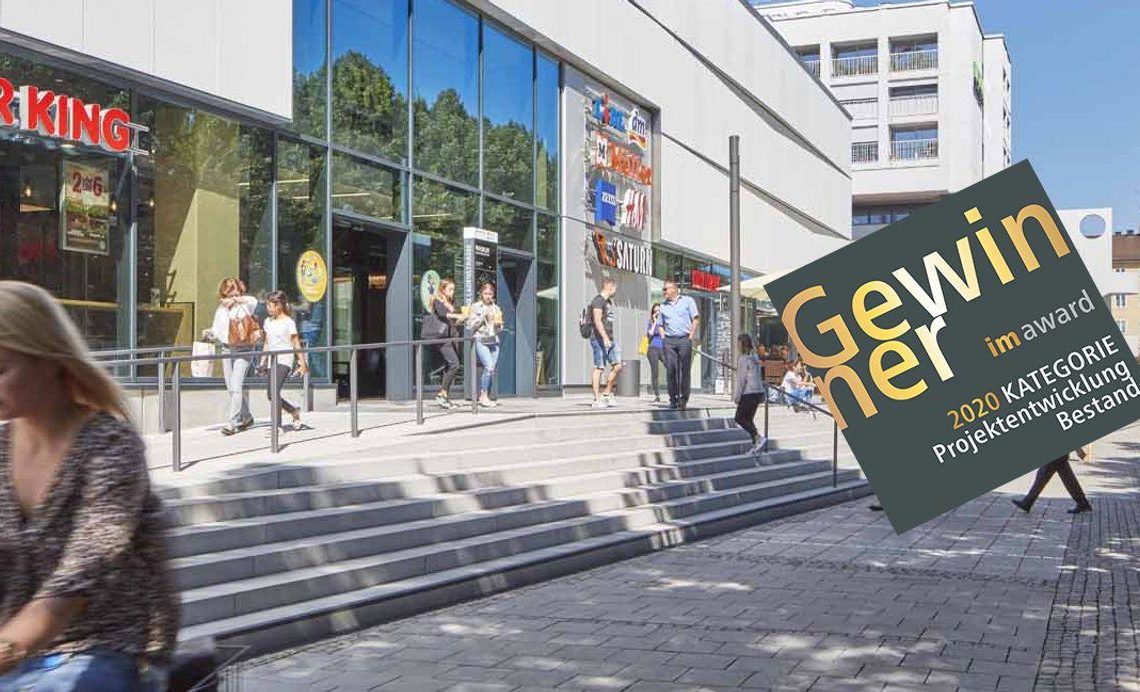 "HBB Hanseatische Betreuungs- und Beteiligungsgesellschaft" was recognised for its Project Development at the "Forum Schwanthalerhöhe" in Munich.
From ugly duckling to beautiful swan: HBB at the 2020 Property Manager Awards , at the Forum Schwanthalerhöhe in Munich, distinguished itself in the "Project Management of Existing Stock" category. HBB transformed a former furniture store with a great deal of effort into a lively district centre. The "Forum Schwanthalerhöhe" in the "Theresienwiese" area of Munich has had enormous development behind it. From a down-at-heel and partly neglected property with feelings of downright anxiety, an attractive shopping precinct has emerged. Today a bright, three-storey with 90 new shops and around 25,000 square metres of rental space entices passers-by and consumers. During the demolition and gutting of 2016, more than 400 flats also belonging to the complex remain in the high-rise buildings opposite it. A big challenge, as the construction works with large-scale ceiling openings were quite considerable. All domestic installations and fittings had to be changed and the underground car park was thoroughly renovated. To do this, HBB had to agree the entire construction process in fine detail not only with the authorities, but also with politicians and then with more than 400 part-owners. 
An extremely complex project – technically, in terms of design, but also contractually. Clear verdict of the jury: absolutely worthy of commendation.
About HBB The HBB group of companies with its head office in Hamburg has been active in the property sector for almost 50 years as an investor and project developer. Across Germany, a myriad of retailers, offices, hotels, senior citizen and other real estate has been built. HBB considers itself to be a specialised property investor with the ambition to create long-term value. Instead of maximising short-term profit, a focus of sustainability and compatibility has been laid upon the buildings. HBB is an owner-managed business and has access to a well-trained team of around 80 employees. "HBB Centermanagement GmbH & Co. KG" has been entrusted with other Shopping Centres, among others in Gummersbach, Hanau, Nidderau, Ingelheim, Langenhagen, Essen and Munich.
Contact us:
HBB Hanseatische Betreuungs- und Beteiligungsgesellschaft mbH
Harald Ortner, Managing Director
Tel.: +49 (0) 40 60 09 07 – 110
Email: ortner@hbb.de
Internet: www.hbb.de