Early in 2020, construction started on the Senior Citizens' Retirement Home in Heilsberg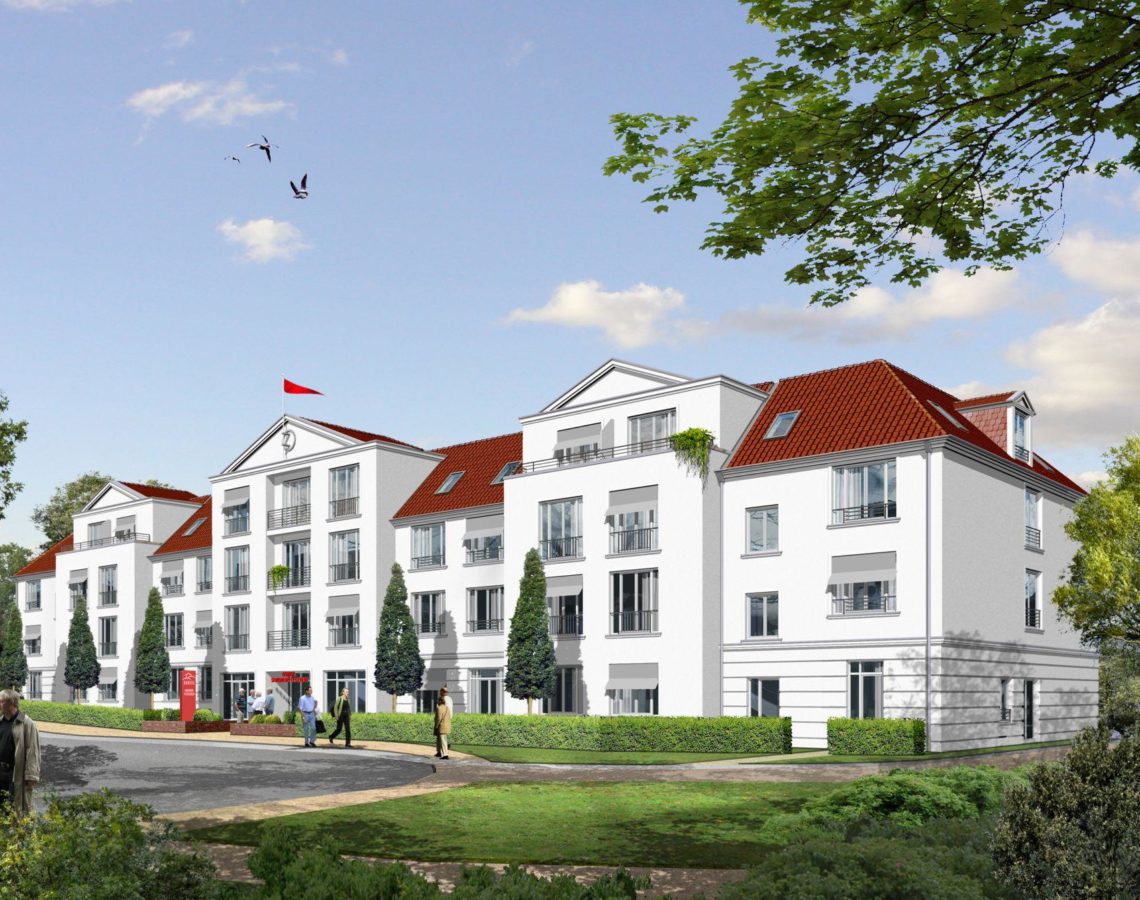 Bad Vilbel, September 2019: "HBB Hanseatische Gesellschaft für Seniorenimmobilien II mbH & Co." being the investor. KG from Hamburg has recently awarded the construction contract for the Senior Citizens' Retirement Home planned by them on the Heilsberg in Bad Vilbel to a capable construction company. The successful construction company, "Glöckle SF-Bau GmbH " from Schweinfurt, will start construction work early next year. The building's completion is scheduled for the 4th quarter of 2021.
In the "Am Hang" street with views of the Taunus mountain range, the new Senior Citizens' Retirement Home with a net surface area of around 7,000 m² will be created. The T-shaped building on a plot of 4,470m², which looks like a residential building, consists of three storeys and a gabled roof. Here 147 residential care places will be created, mostly single rooms, as well as various communal areas for the residents and visitors. The construction project was planned by the architects' office, specialising in care homes, "Broll & Förster" from Berlin.
The house lives up to DOMICIL's motto, "Prime of Life". A chance for senior citizens to enjoy an attractive urban environment has a great importance for DOMICIL. The rooms exceed the legal size requirements and allow the resident to personalise them, if desired, by moving in their own furniture. The in-house kitchen and laundry ensure care for residents and staff. As with all DOMICIL accommodation, the house in Heilsberg also features a lovingly laid-out garden with selected greenery, inviting either a stroll or to linger awhile there. "The residents should get the feeling of being hidden away, with maximum security being provided," according to HBB's Managing Director, Oliver Radünz.
HBB has invested around 27m Euros in this project. Around 80 new jobs will be created.
Further information:
"HBB Hanseatische Gesellschaft für Seniorenimmobilien mbH & Co." KG
Herr Oliver Radünz
Tel.: +49 (0) 40 60 09 07 – 200
Email: raduenz@hbb.de