HBB at the GERMAN RETAIL REAL ESTATE CONGRESS 2022 in Berlin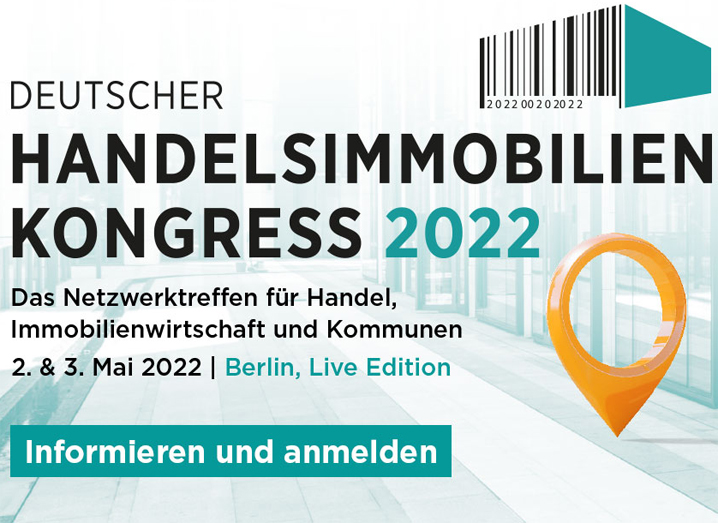 On 02. and 03.05.2022 the German retail real estate congress will take place!
This year's motto of the congress is "Zukunft des Handels – Veränderungen als Chance für Neues". The congress is known as a major networking event for retailers, the real estate industry and local authorities.
Our managing director Harald Ortner will give a lecture with the managing director Mr. Ralf Meyer of the Bochumer Wirtschaftsentwicklung entitled "Das neue Bochumer Dreieck". The lecture, which will take place on 02.05.2022 at 15:10, will focus on holistic urban development using the example of the developments on Viktoria Straße in Bochum.
Tickets and the program overview for the Handelsimmobilien Kongress 2022 are available at:
Further information: Programm – Deutscher Handelsimmobilien Kongress 2022 – Handelsblatt Live
HBB Hanseatische Betreuungs- und Beteiligungsgesellschaft mbH
Mr. Harald Ortner
Phone: +49 (0) 40 600 907- 110
E-mail: ortner@hbb.de