HBB Capital Investors sells Mixed-Use-Property in Karlsruhe to insitutional Investor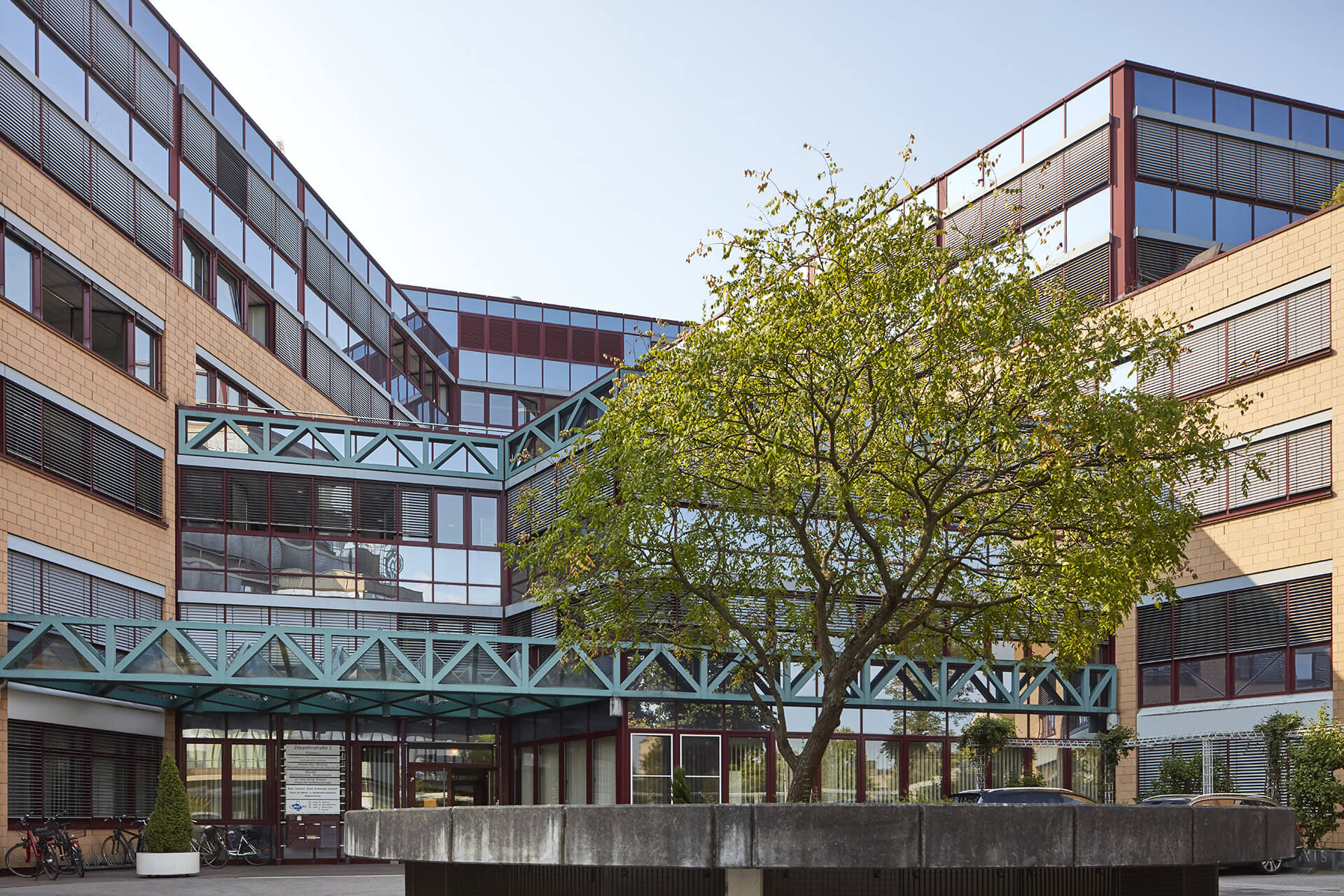 HBB Capital Investors has sold the property at Zeppelinstrasse 2 in the Grünwinkel district of Karlsruhe before the end of the intended holding period following successful restructuring and new or follow-up leasing. The parties have agreed not to disclose the purchase price.
The multi-tenant building comprises a rental area of around 9,500 m². Of this, around 5,900 sqm is office space, 2,600 sqm is practice space, 170 sqm is residential space and 800 sqm is warehouse space, and is currently 100 percent fully let.
The property is located near the city center in the southwestern Karlsruhe district of Grünwinkel and is part of the urban redevelopment area of the same name. The recently established redevelopment resolution provides, among other things, for the upgrading and greening of the commercial area through the unsealing of the surfaces as well as the construction of neighborhoods in order to create a lively, urban place with a high quality of stay. The commercial area is also very well connected to public transport with the nearby Karlsruhe Liststraße bus stop and the Karlsruhe West S-Bahn station. The main railway station is around ten minutes' drive away and the direct location on the B10 also provides fast access to the BAB 5, BAB 8 and BAB 65 freeways.
HBB Capital Investors succeeded in uniting different co-ownership shares during the original purchase in 2018. Subsequently, extensive maintenance and fire protection measures were implemented at the property, which was built in 1993, and both lease agreements with users from the medical industry were extended ahead of schedule and new long-term lease agreements were concluded.
The new owner wants to implement sustainability measures and thus bind further existing tenants to the property in the long term.
The HBB group of companies, headquartered in Hamburg, has been active in the real estate industry as an investor and project developer for over 50 years. Retail, office, hotel, senior citizen and residential properties have been built throughout Germany. HBB sees itself as a specialized investor with the aim of creating successful long-term value. HBB is an owner-managed company and has a well-trained team of now over 100 employees.