Henderson Park and HBB take over the "Rathaus-Galerie Essen" – Henderson Park debuts on the market in Germany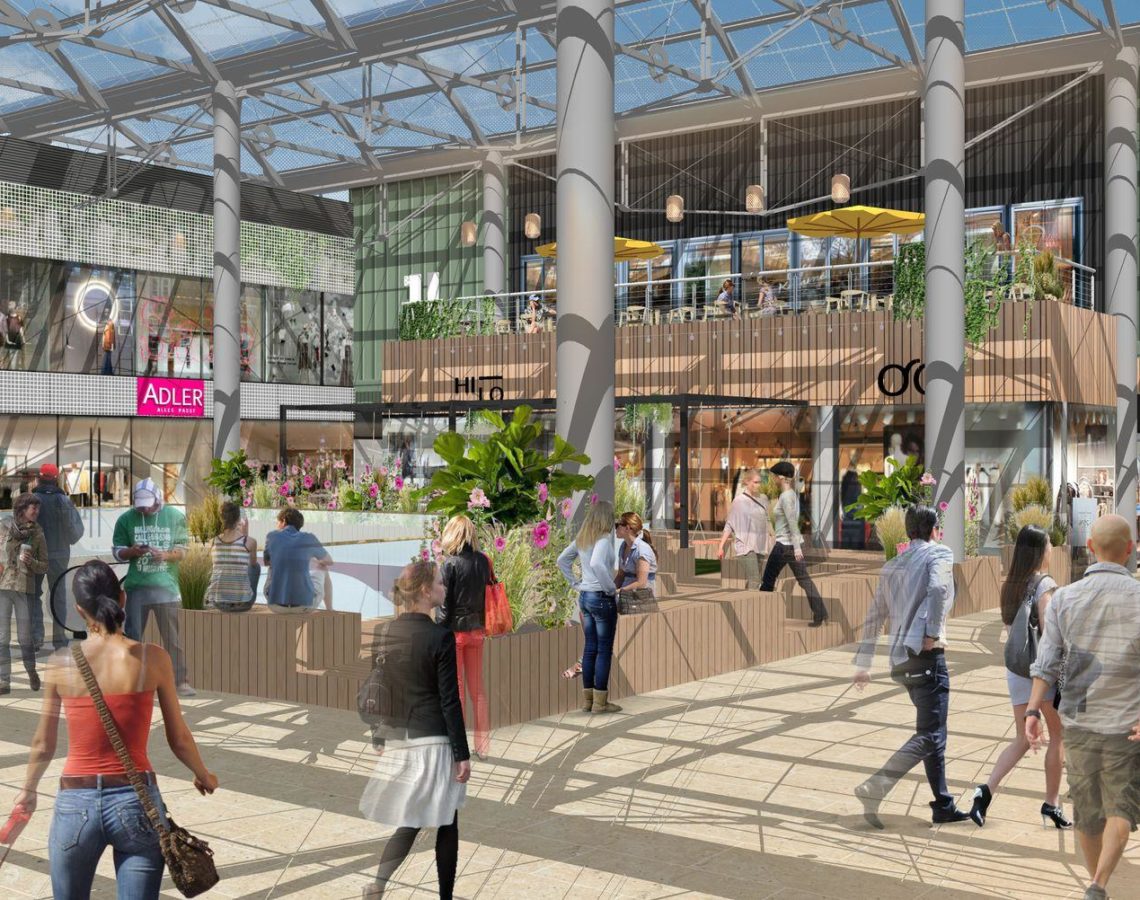 London, Hamburg 11 September 2019 – Henderson Park, the European Private Equity property platform, and "HBB Hanseatische Betreuungs- und Beteiligungsgesellschaft mbH" have acquired the "Rathaus Galerie" shopping precinct in inner city Essen. Henderson Park acquired the property in a joint venture with HBB, one of the leading German developers, investors and operators in retail property. HBB takes over the conventional development tasks of planning, letting and regeneration and will in future manage and administer the property.
"Rathaus Galerie" is an established shopping precinct with 31,000m2 of rental space in a superior location to the centre of Essen. The property is closely connected to Essen City Hall and is situated directly opposite the "Rathaus Essen" train station, a transport hub for the city. This provides access to seven underground and tram lines, as well as ten bus lines, with almost 40,000 passengers daily. The fully visible building enjoys generous parking benefits, which complement the excellent transport links of the centre.
The shopping precinct can be easily let with strong anchor tenants, such as real, Decathlon or dm. With a visitor footfall of more than 10 million per year, the "Rathaus Galerie" offers exceptional opportunities for re-positioning. The joint venture's strategy includes a comprehensive modernisation and restructuring, broadening and improving the mix of tenants and strengthening local retail supply businesses in particular. An innovative gastronomic concept in the style of an indoor market should entice many visitors and customers to linger there.
This transaction is the first investment by Henderson Park in Germany, which was made possible by the founding of a new joint venture with HBB. This joint venture is planning further exciting investments in the German property market. Nick Weber, founding partner at Henderson Park, commented: "Through this acquisition, together with our experienced, local partner HBB, we can enter the highly attractive German market at a competitive price. The "Rathaus Galerie" is the first shopping centre property in Henderson Park's portfolio and strengthens it on grounds of its clearly achievable latent appreciation potential. We are very pleased to build upon our new partnership with HBB and explore further attractive possibilities in Germany, in which the expertise of both parties is used to the best."
Harald Ortner, Managing Director of HBB, commented: "Rathaus Galerie Essen" is a fantastic opportunity to create sustainable value for our joint venture with Henderson Park. We look forward to this highly promising collaboration with the whole Henderson Park team and to further, fantastic joint investments." The joint venture is advised on transactions by the law firms ZENK, Drees & Sommer, Eversheds Sutherland and Ashurst.
Further information:
About Henderson Park
Henderson Park is a Europe-wide Private Equity Property Manager with its head office in London. The firm has invested over 6 billion US dollars in building a property portfolio across Europe, which targets European metropolises. The firm strives for high-value assets in first-class locations, at which the potential for development or value creation via Asset Management or solving complex situations can be identified. Henderson Park aspires to collaborating with first-class, local business partners and building long-term, strategic relationships. Henderson Park is led by Nick Weber, its founding partner and CEO.
FTI Consulting
+44 (0) 20 37 27 10 00
Richard Sunderland/Ellie Sweeney/Catriona Flint
Hendersonpark@fticonsulting.com
About HBB
The HBB Group from Hamburg has been active in German property market for almost 50 years as an investor and developer. Retail, offices, hotels, senior citizen and family accommodation has been developed and managed by HBB across Germany. HBB considers itself to be a specialised investor with the ambition of creating long-term value. HBB is an owner-managed business and has access to a well-trained team of around 80 employees that covers all aspects from development to Centre Management.
+49 (0) 40 60 09 07 – 110
Harald Ortner
Ortner@hbb.de