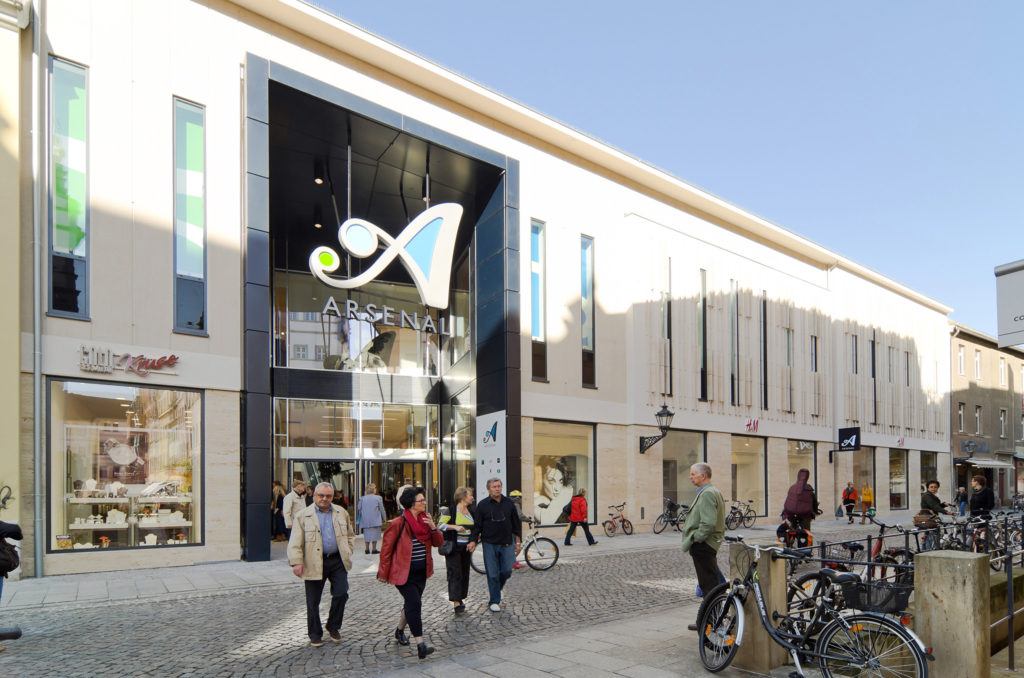 HBB Centermanagement GmbH & Co. KG will take over the center and leasing management for the ARSENAL shopping center in downtown Lutherstadt Wittenberg from January 2022.
The two owners MIB AG Immobilien und Beteiligungen and OFB Projektentwicklung GmbH had put the services out to tender.
The ARSENAL shopping center, which opened in 2012, is located in the middle of the historic old town with its famous castle church, at whose portal Martin Luther published his theses in 1517.
With almost 13,500 m² of leasable space and around 50 stores, the center is home to well-known anchor tenants such as REWE, Rossmann, H&M and Expert as well as local and regional suppliers. Approximately 316 parking spaces are available in the associated parking garage and underground parking lot.
The ARSENAL is located in the city center of Lutherstadt Wittenberg, about 70 kilometers northeast of Leipzig and about 100 kilometers southwest of Berlin. It serves as a focal point for visitors from a large catchment area to shop and linger, and also offers a varied range of activities for the many tourists to the UNESCO World Heritage city.
For HBB, the focus is on further optimizing and supplementing the mix of sectors and tenants as well as expanding the range of restaurants and cafés.