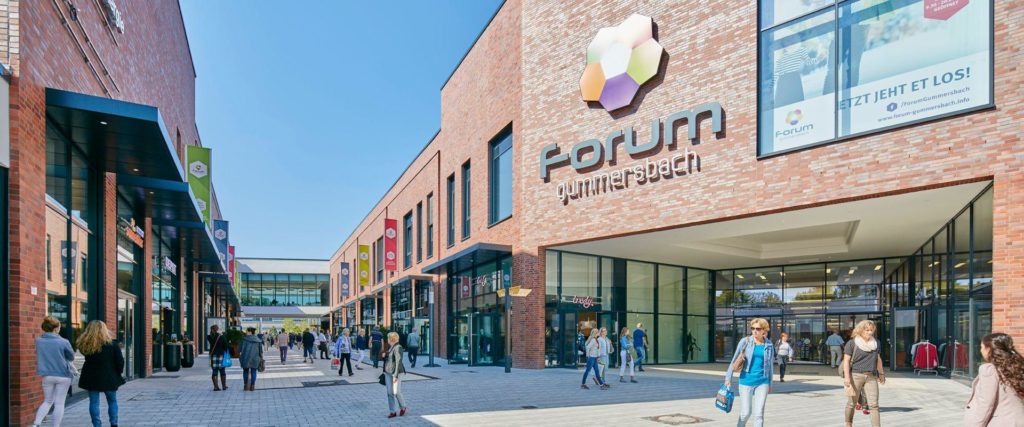 The city center develops
The Steinmüller steam boiler construction company had shaped the town of Gummersbach for over 125 years. But when the company went out of business in 1999, the town not only lost an important company, but also its center. The Steinmüller site has occupied Gummersbach for more than ten years, and is one of the largest urban development projects in the state of North Rhine-Westphalia. By winning a Europe-wide tender, HBB was awarded the contract to build a shopping center on a 30,000 m2 section of the site.
The shopping center is linked to Gummersbach's adjacent inner-city pedestrian zone via Kampstrasse and a railroad underpass to Steinmüllerallee. To do justice to the formative history of the old steam boiler factory, the new building was given facades of clinker bricks and Corten steel.
Expansion of downtown offerings
A total of around 15,000 m2 of retail space as well as additional service and catering areas have been created in a modern shopping center with over 70 stores, which is directly connected to the city's pedestrian zone via Kampstrasse. An expected 400 to 500 jobs are a welcome side effect. In addition, HBB built not only the necessary approximately 600 parking spaces for customers and visitors, but also another 900 parking spaces, which are available for the surrounding business park and the multifunctional hall, among other things.
This project has not only decisively advanced the important urban development on the Steinmüller site, which covers a total area of 20 hectares, but the shopping center also contributes to strengthening the entire retail location and medium-sized center of Gummersbach.
Forum Gummersbach opened in September 2015, with an investment volume of around 80 million euros including leasehold improvements.