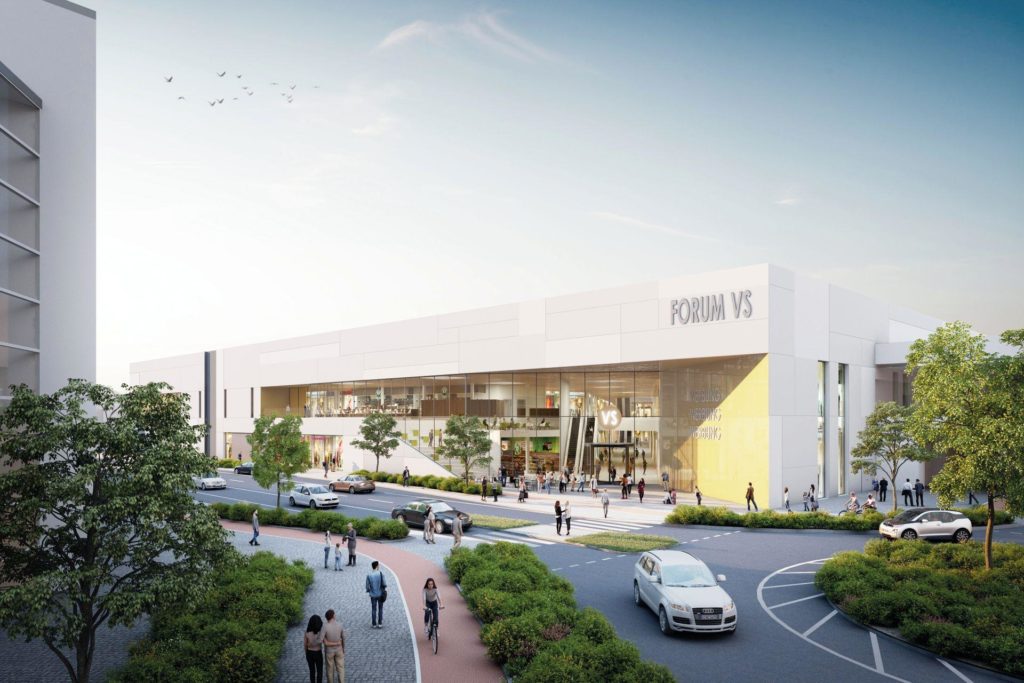 Effective revitalization of the city center
The twin city of Villingen-Schwenningen is a regional center on the eastern edge of the Black Forest, attractively situated and popular with tourists. A total of around 350,000 people live within a 30-minute drive. For years now, the Rössle shopping center, built just over a decade ago, has stood empty on the western edge of the pedestrian zone in the Schwenningen district. Setting a new accent here and revitalizing downtown Schwenningen is a task for HBB. Having acquired the private key site as an investor, it can now be completely demolished to make way for a modern, intelligently structured new building.
More light, more space, more on offer 
HBB is developing the Forum with 15,000 square meters of retail space and 50 stores over three floors with product ranges that are missing in Villingen-Schwenningen. The design focuses on transparency and creates additional space. Thus, an entrance area open over two floors invites visitors, while a glass footbridge spans the Alte Herdstraße, thus ensuring the connection to the pedestrian zone. The attractiveness of the property is enhanced by more than 400 parking spaces, the connection to a neighboring parking garage and the cascading food court.
HBB will invest around 80 million euros in the project.