Start made on the "Krohnstiegcenter 2.0" in North Hamburg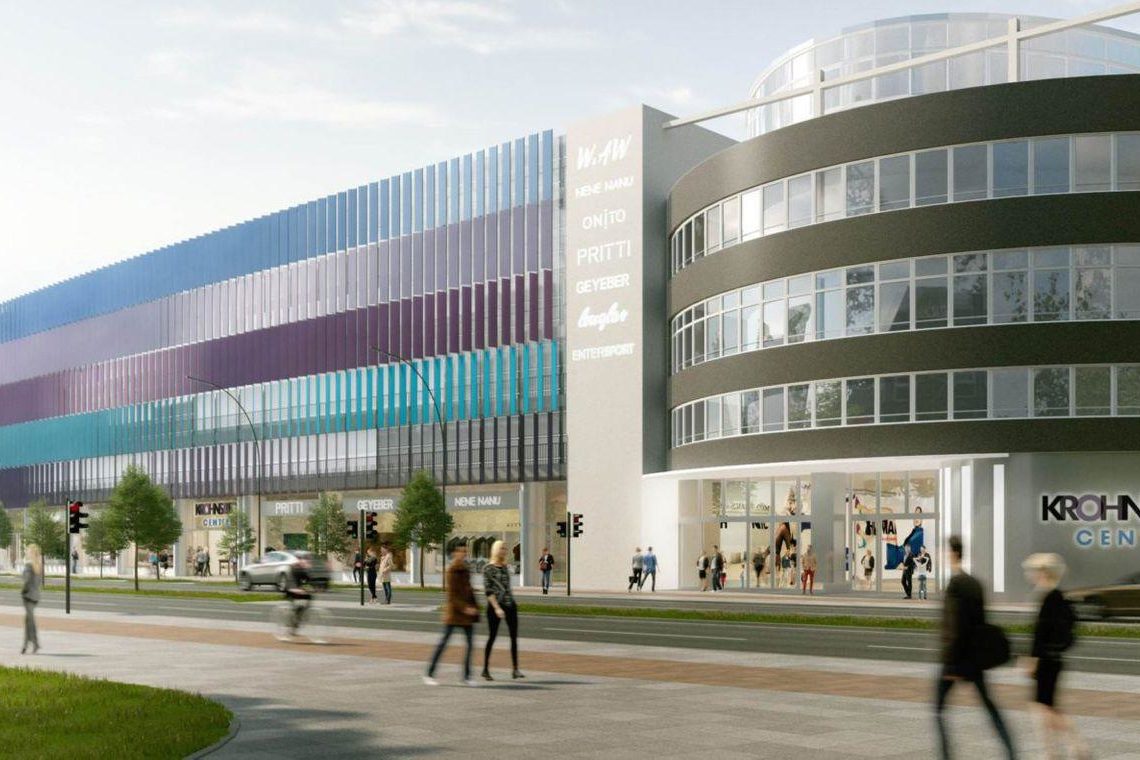 +++ District centre of "Langenhorner Markt" set to see big changes +++ Almost all shops already let +++ New look, more leisure opportunities and a wider variety of offerings +++ Conversion work has already started
Hamburg, 27/06/2019. Long-term, strategic investments pay off. Even though the tenancy agreement for the self-serve department store "Marktkauf" expired, "Hanseatische Betreuungs- und Beteiligungsgesellschaft mbH (HBB)" acquired the "Krohnstiegcenter" in North Hamburg in its "Langenhorn" area in 2016. "We spent our money in North Hamburg wisely, because we recognised the opportunity for an attractive development project when the time was ripe", according to Harald Ortner, HBB's Managing Director. As the surfaces becoming free did not just pose a risk, but also offered an opportunity to redesign the ageing Centre and align it anew. Given a few days, the required building permits could be obtained from the region. Without any delay, HBB began modernising the already almost fully-let Centre.
By eliminating inoccupancy, the Centre was re-structured on both retailing levels in several sections. Visually, the Centre was upgraded inside and out by using high-quality materials and providing greater leisure facilities. Additionally, entrances and exits to parking spaces via the newels and the parking spaces were optimised. As a replacement for the former local supplier, "EDEKA Nord" will open a new and modern supermarket on one level. On approx. 2,800m2 of retail space, an attractive and freshness-oriented E-Centre will be created. As the new anchor tenant, a very special tenant with a strong magnetic pull has been signed: DECATHLON, the French-based manufacturer and retailer of sports equipment for a total of 70 different types of sport will in future have around 2,400m2 of retail space in which to sell its goods.
Yet Edeka and Decathlon are not the only ones bringing new life. Existing specialist traders such as Budnikowsky, Takko, Deichmann, KIK and TEDI are also setting up in a new and modern way and have committed themselves to the site once again for the long term. Additional shops and fine dining businesses round off the multi-faceted and extensive consumer offering. The office tenants situated on the upper floors are not changing, but are remaining unchanged at the Centre. As the revitalisation of the district area is under way, the reconstruction needs to occur over multiple phases. HBB, together with the tenants, until the opening in the autumn of 2021, will be investing around 60m Euros. HBB will be supported by the internationally-active architects Chapman Taylor from Düsseldorf, as well as the experienced planning office "nhp" from Seevetal, 20 km to the south, which is leading the project management and awarding of contracts.
About HBB:
The HBB group of companies with its head office in Hamburg has been active in the property sector for almost 50 years as an investor and project developer. Across Germany, a myriad of retailers, offices, hotels, senior citizen and other real estate has been built. HBB considers itself to be a specialised property investor with the ambition to create long-term value. Instead of maximising short-term profit, a focus of sustainability and compatibility has been laid upon the buildings.
HBB is an owner-managed business and has access to a well-trained team of around 60 employees. "HBB Centermanagement GmbH & Co. KG" has been entrusted with other Shopping Centres, among others in Langenhagen, Gummersbach, Hanau and Munich.
HBB:
"HBB Hanseatische Betreuungs- und Beteiligungsgesellschaft mbH"
Harald Ortner
Tel.: +49 (0) 40 60 09 07 – 110
Email: ortner@hbb.de