The air raid shelter has already disappeared – start of construction on DOMICIL's third Senior Citizens' Retirement Home in Frankfurt in July 2019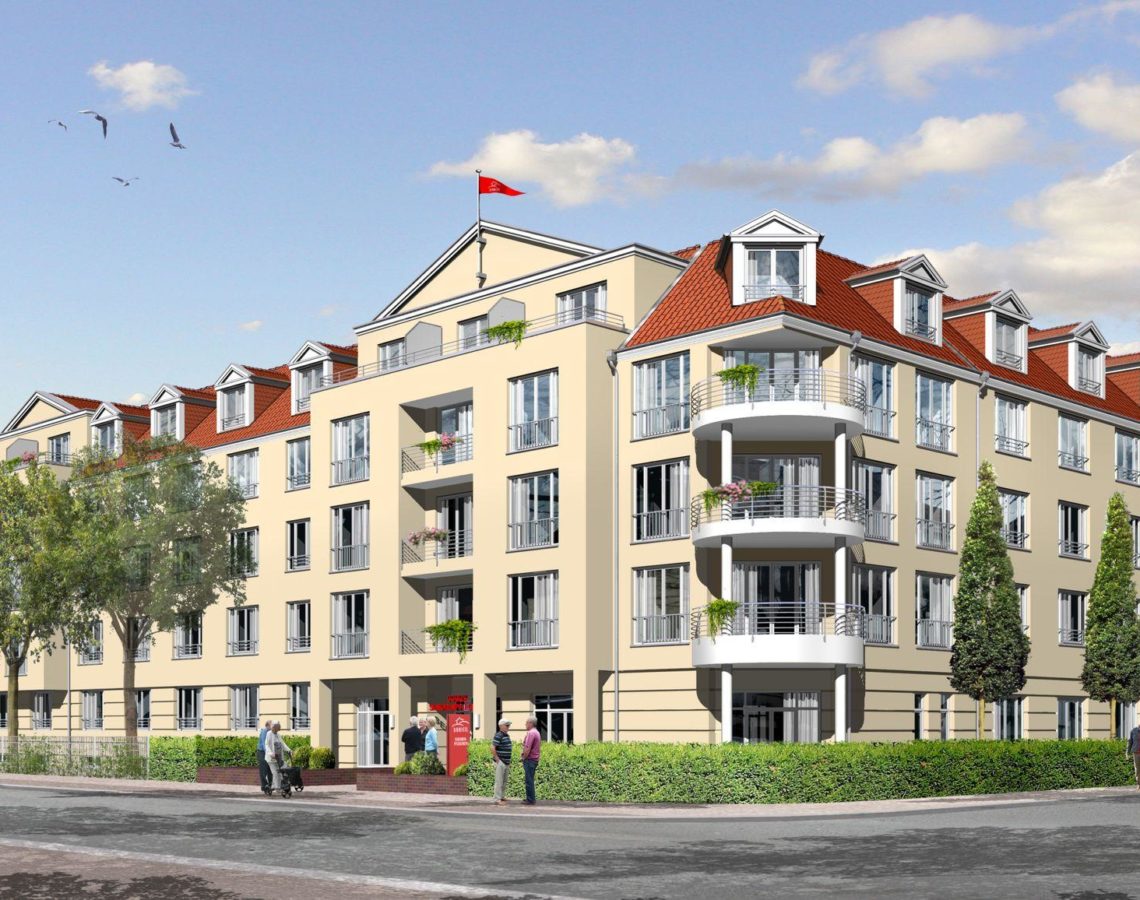 Frankfurt-Rödelheim, April 2019: "Hanseatische Gesellschaft für Seniorenimmobilien II mbH & Co." KG had already by the end of 2015/start of 2016 demolished the bunker on "Thudichumstraße" in Frankfurt-Rödelheim, to build a Senior Citizens' Retirement Home on this and a neighbouring plot.
It's here: In July 2019, the appointed company, "Schneider Bau Generalunternehmer GmbH" from Merxheim, will begin construction of the Senior Citizens' Retirement Home with around 7,580m² of net surface and places for 138 senior citizens.
The house will significantly improve the care facilities available in Rödelheim. For the operator, "DOMICIL Senioren-Residenzen Hamburg SE", great importance has been attached to the prospective residents feeling sheltered and safe in a familiar and attractive surroundings. The newly created Retirement Home is located in the centre of the Rödelheim area of town, in close proximity to "Brentano Park". For one's daily needs, everything can be found in the immediate surroundings. All in line with DOMICIL's motto: "Prime of life!"
The rooms exceed the minimum residential home standards and allow the residents to personalise them, if desired, by moving in their own furniture. Thanks to an in-house kitchen and laundry, care for the residents and staff is ensured. As with all DOMICIL accommodation, the house in "Thudichumstraße" also features a lovingly laid-out garden with selected greenery, inviting either a stroll or to linger there awhile.
HBB has invested around 20m Euros in this project. Around 80 new long-term jobs will be created.
This is the second newbuild project in Hessen, for which HBB awarded the building contract in March of this year: Even at the beginning of the month, general contractor services for the new house in Friedberg on the "Carl-Damm-Straße" could be awarded, according to HBB's Managing Director, Oliver Radünz.
Further information:
"HBB Hanseatische Gesellschaft für Seniorenimmobilien II mbH & Co." KG
Herr Oliver Radünz
Tel: +49 (0) 40 60 09 07 – 200
Email: raduenz@hbb.de