The new study "The Tenant In Focus – Retail Property is due for a Rethink"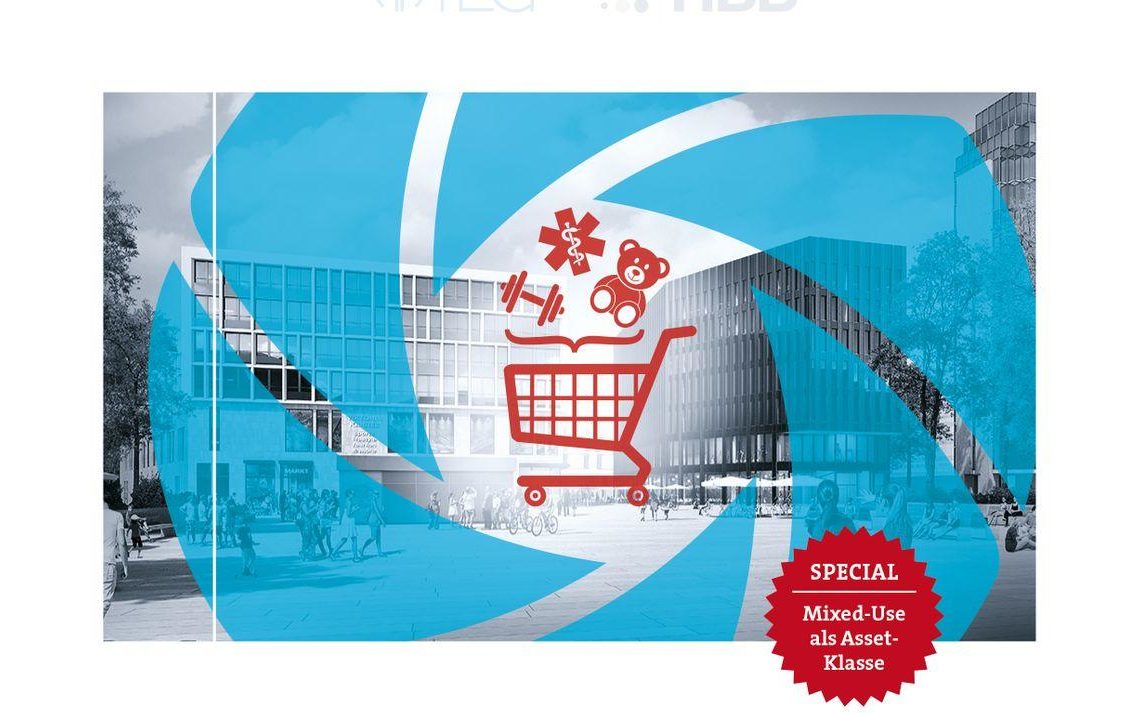 New retail property tenant survey:
Retailers rely on smaller but a greater number of locations
Fifth edition of the study by ILG and HBB "Focus on the tenant" with its focus on mixed use
Food and non-food tenants rate retailers, especially grocery and chemists, far ahead of restaurants and service providers as coupling partners in mixed-use properties
Retail tenants prefer managed agglomerations over solitary locations
ILG and HBB have now published the fifth edition of their successful study "The Tenant in Focus – Retail Property is due for a Rethink" in cooperation with "BBE Handelsberatung" and the German Council of Shopping Places. The current edition deals with the main topic of mixed use.
One important finding concerns the trend towards smaller retail spaces. 23.7% of the respondents assume that the sales area will increase (2018: 27.1%), while 41.9% expect the same area (2018: 42.6%). The number of tenants who plan to reduce retail space increased to 32.3% (2018: 29.5%). The difference here between food and non-food retailers is enormous – while only 4.3% of food tenants assume less sales space, this figure is 47.5% in the non-food area.
At the same time, the majority of retailers are also opting for more individual locations. 62.0% of those surveyed would like to have more locations (2018: 58.1%), while 18.5% want to reduce the number (2018: 14.0%). Divided into food and non-food companies, there are also major differences here. 87.0% of the food tenants plan on more locations, while 8.7% plan on fewer locations. For non-food retailers, 54.2% of those surveyed expect an increasing number of locations, whereas 22.0% assume fewer locations.
"These results underline the polarisation in German retail. It is a good example of the sense of the intervening fifth edition of our study: to create the urgently needed clarity for our own business decisions, as well as for the successful design of the city of tomorrow ", states Florian Lauerbach, Managing Director of ILG.
"Mixed-use properties are becoming increasingly important, because consumers want as much as possible in one place for their convenience. Accordingly, we have placed the focus of the tenant survey there", adds Harald Ortner, Managing Director of HBB, and continues: "When it comes to meaningful coupling of uses under one roof, there is no getting around the opinion of the tenants concerned and the people as the driver for all the changes."
As anchor tenants, retailers continue to value the food industry the most, at 76.0% *, even if that dominance compared to previous years (2018: 82.8%) has decreased somewhat. Next up are textiles (33.3% after 38.5% in 2018), chemists (32.3% after 48.4% in 2018) and fine dining (28.1% after 30% in 2018).
Both food and non-food tenants expect the greatest positive synergy effects from other retailers (Food: 69.6%, non-food: 84.7%). In the case of food retailers, service providers follow with 56.5% as well as fine dining and Lifestyle with 43.5% each. Non-food retailers, on the other hand, prefer fine dining (50.8%) and services (25.4%).
"There is a clear trend for both food and non-food tenants – solitary locations are less popular than in the previous year, while managed locations such as retail parks and shopping centres are gaining in popularity. Retailers particularly appreciate the optimisation of ancillary costs, effective management of the advertising budget and the fact that the manager is responsive to individual needs, "explains Joachim Stumpf, Managing Director of BBE.
Specifically, 36.0% of food and 40.0% of non-food retailers prefer agglomerations managed in this way. Compared to previous years, this represents an increase for both tenant groups (of 16.0% in the food sector and 29.0% in the non-food sector).
* In the context of the entire tenant survey, up to three multiple answers were always possible for percentages.
HBB:
The HBB group of companies with its head office in Hamburg has been active in the property sector for almost 50 years as an investor and project developer. Across Germany, a myriad of retailers, offices, hotels, senior citizen and other real estate has been built. HBB considers itself to be a specialised property investor with the ambition to create long-term value. Instead of maximising short-term profit, a focus of sustainability and compatibility has been laid upon the buildings. HBB is an owner-managed business and has access to a well-trained team of around 80 employees. "HBB Centermanagement GmbH & Co. KG" has been entrusted with other Shopping Centres, among others in Langenhagen, Gummersbach, Nidderau, Hamburg-Krohnstieg, Ingelheim and Munich.
ILG:
Owner-managed ILG Group is a leading investor in and manager of retail Real Estate with 40 years of experience. With its business areas of capital management, asset, property and centre management, ILG offers its investors and customers a fully integrated support concept for retail properties over all phases of their life cycle. The ILG Group currently manages real estate worth over €1.4 billion or around 880,000m² of retail space. Occupancy rate is 98%.