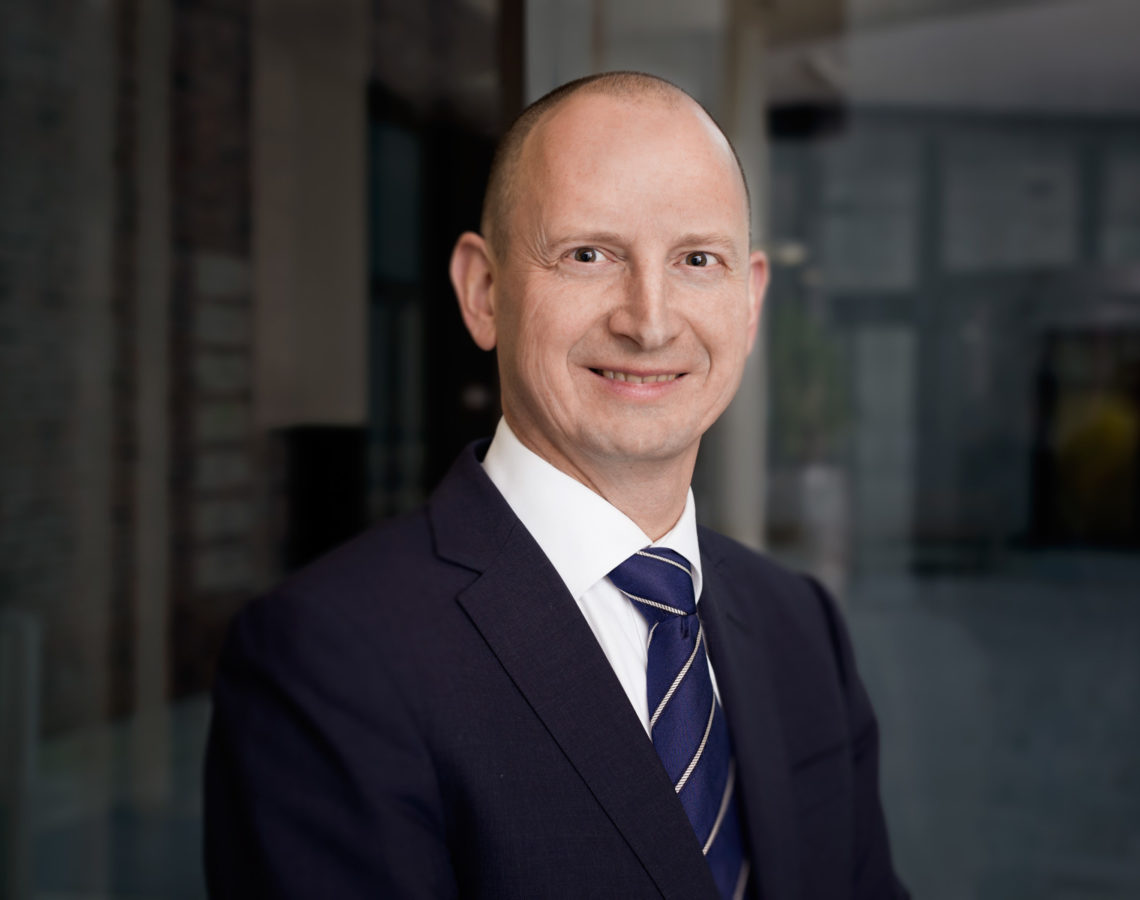 The Hamburg-based company HBB relies on close interaction between investor, project developer and operator. The focus is on the continuous development of the portfolio and not on rapid growth. The current discussion about ESG criteria and sustainability seems to confirm this approach.
The growth strategy of Hanseatische Betreuungs- und Beteiligungsgesellschaft HBB is long-term oriented. Over the past 20 years, the Hamburg-based real estate company has built 45 care facilities in Germany with around 7,200 beds, most of them in northern Germany and in Berlin. All the homes were financed and developed by HBB. In addition, all properties have remained in the ownership of the company or its shareholders after completion. Currently, six more homes are under construction, in contract award negotiations or in the building permit process.
Another key element of the HBB concept is the close cooperation with the operating partner Domicil Seniorenresidenzen SE, to which all the homes are leased on a long-term basis. In any case, long-term seems to be the decisive keyword that plays a central role in HBB's strategy. This applies to everything from site development (see interview) to property construction and operation. "For example, we do our laundry in the homes and cook all our meals on site every day," explains HBB Managing Director Oliver Radünz. He adds that both offer added value not only to residents, but also pay off in terms of sustainable management on important quality criteria. "It significantly reduces delivery traffic and avoids our laundry being driven halfway across Europe."
Against this backdrop, it is not surprising that HBB also feels rather vindicated by the introduction of ESG criteria by the EU and the discussion about sustainability in the real estate industry. "Since all properties are to be retained in ownership, we fundamentally attach great importance to durability," assures Radünz. So far, he says, HBB has built to the KfW 55 standard in care, and new projects will probably regularly aim for KfW 40 EE
"Overall, we try to create livable sustainable real estate in the right location," says Radünz. He adds that this includes creating landscaped gardens and parks with high-quality trees, even on inner-city sites, and building as few sealed surfaces and parking spaces as possible. Radünz: "This green oasis has always been part of our concept. Our gardens are intended to enable an experience of the seasons and create added ecological value."
"We cancel 98 percent of the requests".
In an interview with CARE Invest, HBB Managing Director Oliver Radünz spoke about quality criteria in site selection, new operator concepts and the consequences of the Corona crisis for project development. HBB is an investor, project developer, portfolio holder and has a fixed operator partner in Domicil. Have you ever considered deviating from this strict line?
Oliver Radünz: In principle, yes. It's true that our main focus is to operate as an investor. However, there are also first special locations where we work as a service provider and advisor for investors with the aim of Domicil renting the properties. Since we have very tough requirements for the locations and the quality of the facilities and deliberately do not invest in all federal states, a supplementary option for the future could also be to act as a service provider for other operators or investors in addition to our core business, but that is not the main focus of our strategy at the moment.
And what about a second operator brand for a different market segment?
Domicil's range of nursing services and also our orientation as an investor are aimed at providing a range of nursing services close to home for all citizens of a city. With regard to the real estate, we strive to create a structural and architectural quality that is in the premium segment. The same applies to the locations: We build "in the middle of life," primarily in major cities and there in central and integrated locations. We consistently reject sites that do not meet our tough criteria – and that is 98 percent of all property offers. We certainly have the idea of also realizing smaller houses with a different concept. However, in view of our extensive activities to date, we have not yet explored the idea in any depth.
What growth target have you set yourself for the next twelve months?
As an investor, we think very long-term and prefer to be "krüsch" with the locations, as they say in Hamburg. In other words, very selective. We have realized some projects from the initial idea to handover in four to five years, others take longer. The house in Berlin-Zehlendorf near Mexikoplatz, which we handed over at the end of last year, took 15 years. On average, we complete three houses a year. So because of the high location and quality requirements, we tend to be a long-distance runner with good stamina.
Could you see yourself taking over existing facilities and refurbishing them?
No. We have clear ideas with regard to structural and technical equipment, ecological criteria and functional processes because we want to create above-average living quality for our residents. Sustainability also plays a role. We want our buildings to meet the most diverse requirements of the future. To achieve this, we have to think about this before we even start planning.
What must a suitable location offer?
As a rule, a catchment area of 70,000 to 100,000 inhabitants and a central location in the center or the districts. In Berlin alone, we have built 16 nursing homes in recent years, all in the middle of the districts. On the Kiez, as the Berliners would say. We want our residents to participate in the daily life of a city. You could say: We are looking for the gap between the city park and the market square. But such gaps are rare.
How do you find the "right" properties?
Through perseverance, market knowledge and very good local knowledge. Supplemented – but only supplemented – by location analyses. In addition, we sometimes do things that are out of the question for others. For our house in Frankfurt-Rödelheim, which was completed last year, we first had to demolish an old high bunker on the site made of reinforced concrete up to 2.50 meters thick. As far as I know, no one in Germany has ever done that in an inner-city location, but that's why we were able to get the site. Our corporate structure helps at times like this: We are a Hanseatic family business owned by a Hamburg merchant family. That allows us to make clear and quick decisions.
The shortage of skilled workers poses challenges for investors and operators alike. How do you deal with the issue?
We plan our facilities in such a way that the buildings offer short distances and modern technical infrastructure to facilitate the demanding work of our nursing and housekeeping staff and provide attractive workplaces. And, as I said, this is easier to achieve with new buildings than, for example, with refurbishment of existing buildings. In addition, in consultation with our partner Domicil, we always target specific regions, such as in northern Germany or Berlin. This clustering with ten or more houses not only makes it easier to find staff or provide training, but also improves the range of career opportunities.
How does the Corona crisis affect your projects?
In terms of construction activity, all building projects have been completed so far without additional costs. But in terms of land procurement, many things are indeed in a state of upheaval. This includes, for example, discussions about what the city of the future will look like in terms of its mix of uses. We have been communicating for 20 years now that cities should be liveable and livable for all age groups and strata of the population. In this respect, we are now sensing a greater openness and, admittedly, also a somewhat changed demand for land, which can be helpful for social real estate.
Will we still need nursing homes of the classic type in 20 years' time?
Absolutely. Given demographic changes and an increasing demand for dementia care services, we will continue to need nursing homes in the future. Far more than exist today. But we also need the right home in the right size at the right location with a long-term concept in terms of real estate and operation.