HBB nominated at the "Forum Schwanthalerhöhe" in Munich for the 2020 Property Manager Awards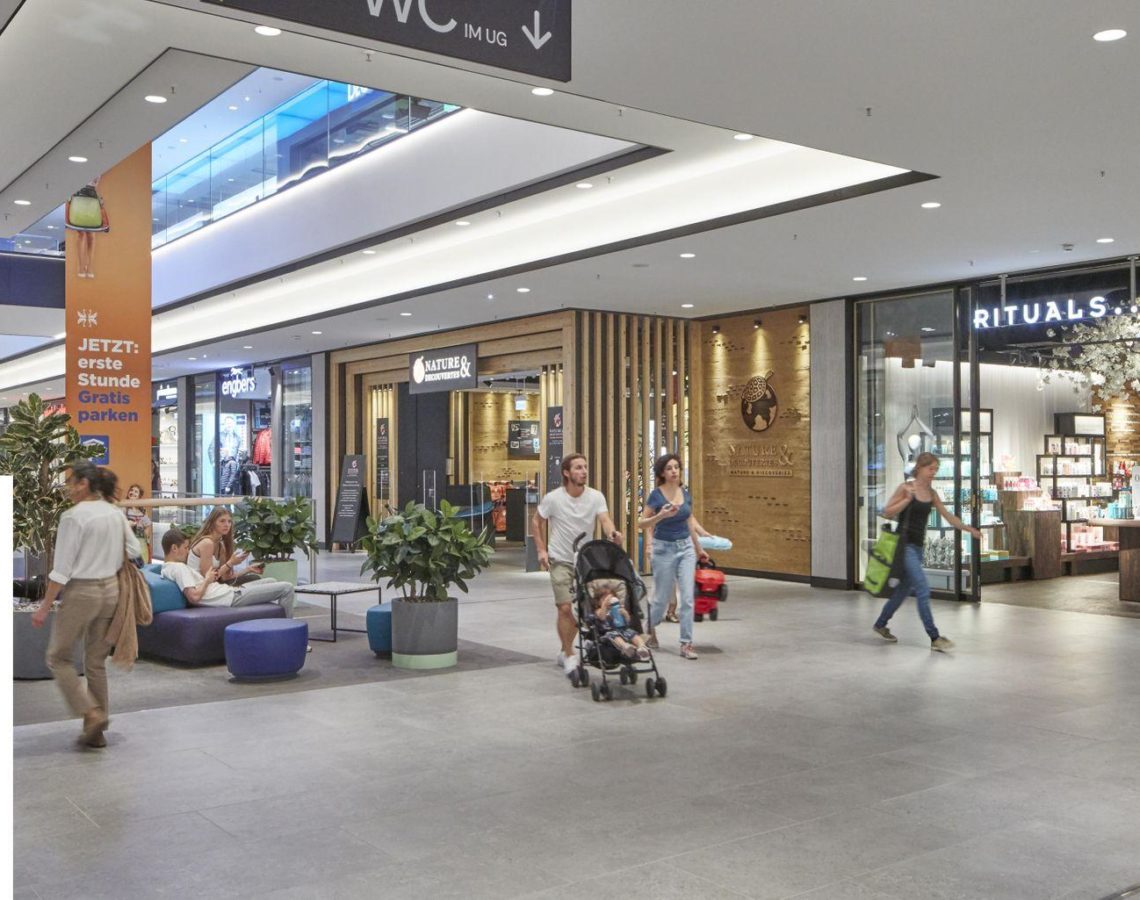 The jury has spoken: Shortlists with nominations for the 2020 Property Manager Awards are in. HBB in the category: "Project development of existing stock" nominated for the "Forum Schwanthalerhöhe".
In all, the prize covers 14 categories of Exceptional Projects, Company, Service Provision and Real Estate Industry Personalities in Germany, Austria and Switzerland. The awards ceremony is to take place during a celebratory Gala Evening on 27th February 2020 at Cologne's Dock.One.
The project: From a former furniture store to a lively shopping precinct
Near to the "Theresienwiese" and thus in an excellent inner-city location in Munich lies the project site, previously used as the XXXLutz Furniture Store. HBB acquired the property and planned its conversion to a site tailor-made for the shopping quarter. Upon a total of around 40,000m² of surface area, together with the premises of "Bayerische Hausbau", a district centre of around 90 outlets in Retailing and Fine Dining, as well as public uses, has been created. The entire plot was therefore re-structured: Shorter paths, new, high-quality plazas and better lighting make traversing the quarter much easier and the quarter far more attractive.
About HBB
The HBB group of companies with its head office in Hamburg has been active in the property sector for almost 50 years as an investor and project developer. Across Germany, a myriad of retailers, office, hotels, senior citizen and other real estate has been built. HBB considers itself to be a specialised property investor with the ambition to create long-term value. Instead of maximising short-term profit, a focus of sustainability and compatibility has been laid upon the buildings. HBB is an owner-managed business and has access to a well-trained team of around 80 employees. "HBB Centermanagement GmbH & Co. KG" has been entrusted with other Shopping Centres, among others in Gummersbach, Hanau, Nidderau, Ingelheim, Langenhagen, Essen and Munich.
Contact us:
"HBB Hanseatische Betreuungs- und Beteiligungsgesellschaft mbH"
Harald Ortner
Tel.: +49 (0) 40 60 09 07 – 110
Email: ortner@hbb.de
Internet: www.hbb.de