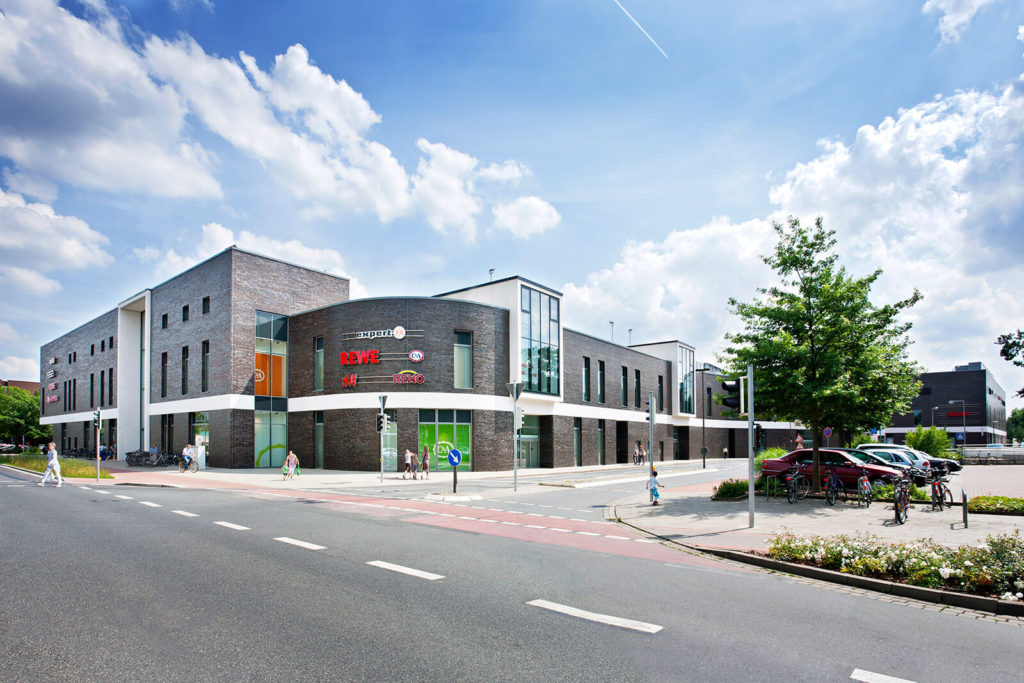 A shopping center has grown
In the center of the city of Langenhagen, which is located in the area served by Hanover, there is the established City-Center Langenhagen (CCL) with currently around 10,000 m² of sales area, which is well received by the population of the region with its high purchasing power. HBB has now more than doubled the size of the existing center, creating a regional shopping center with more than 27,000 m² of sales space following the expansion by around 17,000 m². HBB has developed a shopping center here that complements the existing offering in the CCL with around 60 new stores. The management for both parts of the shopping center is jointly operated by HBB, which also took over the leasing for the entire center.
Sensibly complemented offer
The modern new building with two levels blends well into the cityscape with its clinker brick architecture as requested by the city. A glass rotunda as a distributor provides access to the store levels in the new building, as well as to the existing mall levels. In addition to the large fresh food market that had been missing since the closure of Walmart, a large consumer electronics market, several textile department stores and several well-known fashion suppliers became the main magnets of the new shopping area. The parking supply was also expanded, so that a total of around 1,500 parking spaces are now available.